The progressive jackpot is sort of what "revitalizes" the fans of slot machine games. The bet is still very bold, because there is little chance to win -- the odds of winning the jackpot are equal to those of winning the lottery. But such is the interest of gambling: behind the failure there is always the hope to win one day!
Winning the progressive jackpot, like winning in any other type of slot machine game is simply a matter of luck. The rule is simple and universal: you've got to be lucky to win the jackpot that will change the course of your life. It is therefore logical that there is no policy or standard method to achieve this dream. And yet, trying to learn as much about the operation of slot machines is already a step that is useful in the outcome of your future life as a millionaire!
Microgaming Progressive Jackpots




Cryptologic Progressive Jackpots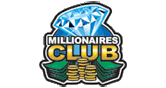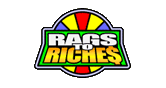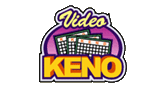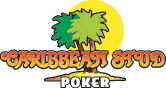 Playtech Progressive Jackpots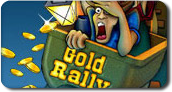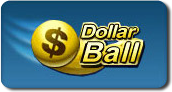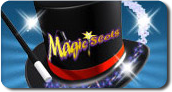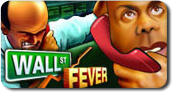 Progressive jackpots and percentages
So what is this famous progressive jackpot? Well it is a sum based on the total amount of money that was wagered on a slot machine, but that takes the form of a percentage. This means that whenever you play a slot machine with a progressive jackpot, a percentage of the jackpot goes up. Logically, it is also for this reason that the progressive slot machines offer a lower reimbursement rate.
Also note that individual slots offer generally the same reimbursement rate as others. It also happens that their progressive jackpot is much smaller.
Famed titles of such games include Mega Moolah™ developed by Microgaming which saw a jackpot winning spree over 6 consecutive months in 2017 through June into November.
Other developers such as Playtech saw the great potential for players to win million and developed their own series to join the elite of mega million prize giving games.
Progressive jackpots and how they work
Slots belong to a firm or a group of companies. They represent a set of interconnected devices operated by their respective companies. That's why you can find the same slot machine in two different casinos; they belong to the same manufacturer or distributor. Progressive jackpots offered by online slot machines found in many casinos are less generous in terms of winnings.
However, the biggest jackpots are offered when the device network is highly developed. Companies like Microgaming or Playtech have significantly improved their offers, and now offer progressive jackpots that can easily reach millions. Once won, these jackpots reset at $10,000. However, once again, their payout rate is quite low.
In conclusion, we recommend that you do not spend your money on one game, waiting to hit the jackpot. It's better for you to set the limit of your betting in advance.
Win all the progressive jackpots and much more thanks to our online casino guide: