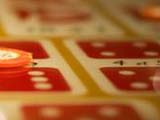 Sic Bo originated in ancient China and went on to become very popular in Europe and the United States. It is a game that is played using three dice and you must place bets on what you think the outcome will be. Below we take a look at the free Sic Bo options that are open to you.
A Quick Refresh
If you have read our Sic Bo strategy page or if you have played this game before, then you will know all about it. However, if it is completely new to you, we will provide a quick refresh right now.
When you are playing this game, there are two things that are essential – the three dice inside a bell jar and the table mat where you stick your wagers. You can find all of the betting options that available to you on this table. The aim of this game is simple – guess the outcome of the three dice once they have been shaken. If you would like more information, head on over to the aforementioned Sic Bo strategy page.
Are There Different Variants of Sic Bo?
Whereas other table games that you will find at online casinos have many different variants, this is not really the case with Sic Bo. However, there are a couple that do exist.
Grand Hazard, that originated in England, is such a game. In this version, three dice are thrown from a cup or rolled down a slide and the player's objective is to land three of a kind. If they do, they will receive a payout of 18:1.
Chuck-a-Luck is a version of Sic Bo that is popular in the United States. It is also known as Birdcage, Sweat Cloth, or Churckerluck. In this version, the three dice are placed in a wire cage, that looks a bit like a birdcage, that spins around. This Sic Bo variant usually only provides single number bets. You can find this game at some online casinos, but it is rare to find it at land-based ones.
Why You Should Play Sic Bo for Free
Like with all games that you can find at online casinos, you have the option of playing Sic Bo for free. We highly recommend that this is something that you consider as there are a number of benefits when you play for free. You can find free Sic Bo games at many online casinos and we also have some free Sic Bo games at the bottom of this page.
When you play for free it allows you to familiarise yourself with the game, the available bets, and the different strategies that you can use without you needing to put any of your money into it. In other words, you can have lessons for free. When you play a game that you do not know a lot about with your own money, you will only end up walking away with less money in your account than what you started with.
So, our advice to you is to practice, practice, and practice a bit more until you feel that you are 100% ready to play using your own money.
Can You Play Sic Bo for Free on Your Mobile Devices?
Anyone who knows anything about the iGaming world will know just how popular it is for people to gamble on their mobile devices, be it a smartphone or a tablet. Due to the popularity of online gaming, online casinos know just how important it is to give their players the option to gamble online.
Therefore, the majority of online casinos that you will come across nowadays are perfectly compatible with mobile devices. This means that you can play all of their games, including the free ones, on whatever mobile device you like – so long as there is an Internet connection of course.
So, you can definitely play Sic Bo for free on your smartphone or tablet. This is great as it means that you can practice and improve your Sic Bo playing skills wherever you happen to be. On a long train journey somewhere? Play Sic Bo! Waiting for an appointment? Play Sic Bo! Sitting in the departure lounge at an airport? Yup, you guessed it, play Sic Bo!
Sic Bo will soon become your most favorite casino game: